We are Sandra and Ian, a design duo that creates illustration and animation.
At 2 minute doodles we love telling creative stories. We make these stories to help companies and individuals communicate their message to their customers and audience.
Our unique style of storytelling is cute, fun and quirky. This makes the message more enjoyable, memorable and effective.
Sharing ideas through storytelling, that's what we do.
"Let us draw you a picture."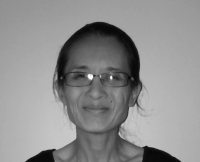 Hello, I'm Sandra – an illustrator and designer.
Pictures are powerful – they convey thoughts and ideas and above all they share a specific message.
At 2 minute doodles, we work with you to help turn your business ideas into a simple yet effective message – your unique offering, which can help you reach more customers.
My work is about coming up with a unique creative concept, sharing a special story and delivering an effective message using the best possible design approach.
Hello, I'm Ian – an animator and sound man.
We start with your idea and a concept is then derived.
The concept is developed into a story that plays out, first on paper as the storyboard, then this is used as the design reference for the computer animaton that is built.
Captivate your audience with an engaging animation.
We provide complete animation projects from creating the concept to producing the final animation.
Due to the nature of animation projects that can range from small to very large features, we also offer our services on a freelance basis where a specific skillset is required.
If you require live action footage in your project please provide this, as we do not offer live action video shoots with a cast and crew.
We are based in Johannesburg, South Africa. We call it Joburg or Jozi.
We work with standard tools such as Illustrator, After Effects and Audition.
We work locally or remotely. We can work with different time zones to ours (UTC+2).
Quotations:
For us to quote on your proposed project, your Creative Brief is needed. This is typically 1 or 2 pages outlining your requirements.
Your Creative Brief details:
What is the concept, message, characters, tone and style? Describe your requirements and include the length of the production.
Why is it required? Is it for promotion, entertainment or training purposes? What are the business objectives? For example Brand Awareness, Customer Acquisition, a Product / Services launch or to grow market share.
Who is it aimed at? Describe the target audience.
When is your planned end-date for deliverables?
Deliverables - this can be concept sketches, scripts, storyboards or animation files. Also what artwork and files are needed and in what formats?
Resources - what skills, tools, equipment or other assets are needed?
Budget - what is the allocated or planned budget?
We look forward to working with you.